You might know the diva as Cardi B but her real name is Belcalis Marlenis Almanzar. Cardi B has been an inspiration for all the ladies out there who want to make it big on their terms and conditions. While we have seen Cardi B's iconic looks with picture-perfect makeup, Cardi B's no makeup look has been sensational as well. The relentless rapper has made an image for herself that is bold and beautiful both on and off stage. Her stylish looks have been the talk of the town and people consider her nothing less than a fashion diva.

The woman surely knows how to keep it real and remind her fans every now and then that what they see on screens is not always true. She has inspired young girls to love themselves with all their flaws and perfections. Be it Cardi B's no-makeup look or her real body, she has never shied away from revealing her true skin to people. We think that it is absolutely commendable for a star to be so authentic in today's time. Social media is filled with unrealistic beauty standards that put way too much pressure on every individual, especially on all the young women.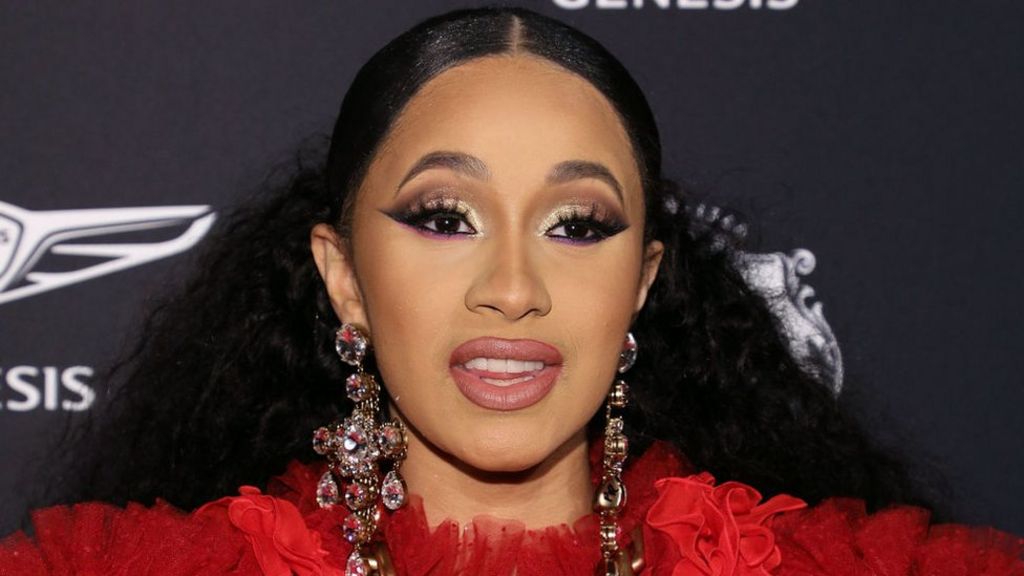 From having a flat stomach to perfect eyebrows, many girls go to great extent to achieve it all just for the sake of social validation. Cardi B is a breath of fresh air with her unapologetic 'could-not-care-less' attitude towards the beauty parameters set by the world.

The American rapper, actress, television personality, and songwriter was born on October 11, 1992, in Manhattan. She was raised in the Bronx, New York City, and first became an internet sensation with her videos that went viral on Instagram and Vine. She made her television debut with VH1 reality show Love & Hip Hop: New York season 6. She instantly rose to fame and after two successful seasons decided to quit the show and pursue her music career. Cardi B released her musical debut in 2015 and in 2016 she released her first full-length project titled, Gangsta Bitch Music, Vol 1.

Cardi B over the years has given several hits like Bodak Yellow, I Like It, Finesse, Girls Like You, a lot, lot more. She is one of the top rappers in the world at the moment and she has earned every single bit of it. While we adore the 27-year-old rapper's music choices, we also can't stop gushing over her looks. Let us check out some famous Cardi B's no makeup looks.

Cardi B's No Makeup Look

Cardi B's No Makeup Look at Disneyland

Cardi B was recently spotted at Disneyland with her daughter Kulture. Cardi was seen wearing a red polka dot sweatshirt. She also had the cute Mini Mouse ears on her head and she completed the look with big hoops. The mother-daughter duo looked incredibly happy together.

Cardi B's No Makeup Look While Sharing The Goodnews
Cardi B shared the good news with her fans via a short video clip. She informed that her dog has given birth to a batch of puppies. She wore a white tank top that complemented her colorful hair. She paired her look with a bold looped neckpiece and nude shade glasses.

Cardi B's No Makeup Look When I Like It Made It To The Top
As soon as Cardi B's track I Like It hit the number one rank, the rapper took it to social media to thank all her fans for the incredible love. She did not put on any makeup and yet looked super gorgeous.

Cardi B's No Makeup Look In Her Nails & Twerk Video

Cardi B is all fun and game when she wants to be. She showed off her manicured nails and did a little twerk for all her fans in a video clip. She wore no makeup but looked damn pretty with that pink hair.

Flat Stomach, What?

Cardi B shocked everyone when she made the video to reveal the difference between the real and reel life. She showed her fans the true meaning of body positivity by letting go of all pretense.
Elle Macpherson Finally Spills Her Secret Beauty & Wellness Regime